About Our Dance School
Welcome and thank you for your interest in Jane Lopoten School of Dance. Since 1978, Jane Lopoten School of Dance has earned a reputation in the dance community for its excellence in dance education. Our studio provides a loving and supportive environment where students can express themselves through the art of dance while learning technical skills. We understand our students are also committed to other academic, athletic, and social activities. We encourage well-rounded students and accommodate their busy schedules by offering classes seven days a week. Our experienced, skilled and dedicated staff offers a wide range of classes, including:
*TAP* BALLET* POINTE* LYRICAL* MODERN* HIP-HOP * ZUMBA* CREATIVE DANCE* CONDITIONING CLASS* AND OUR TODDLER PROGRAM, KidAround.
All of our classes are designed to discover and improve each student's unique talents. We are a non-competitive studio and applaud the friendly atmosphere created by our students.
Our teachers are fully committed to your child's development and training. Our staff works as a team to ensure the studio is run in a highly efficient and well organized manner. We continually collaborate on each student's progress and needs. Our studio raises the "barre" because of the very personal touch we give each and every student and their family.
Our state of the art studios, talented staff and family-friendly atmosphere makes Jane Lopoten School of Dance the ultimate dance destination.
Feel free to visit the dance studio to get more information or sign up for dance classes.
We are located in the heart of Lansdale at 526 North Broad Street Lansdale, PA 19446
About Our Dance Instructors
REGISTER FOR CLASSES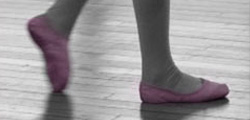 Sign up now for dance classes
New students should contact the studio for assistance in proper class placement. Students from the previous year must select only the classes that were highlighted by your teachers.

Click Here To Get Started
Pre-schooler activities for your child
KidAround is an interactive experience for young girls and boys that provides a routine of familiar activities in a creative learning environment. Every new discovery is celebrated with fun and laughter . Our "Mommy & Tea, Toddler & Me" program is the most popular of our toddler programs.

Contact us to learn more
No registration needed!


CONTACT US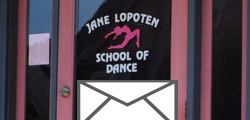 Contact us for more information
Feel free to contact us with any questions that you may have about any of our dance or KidAround programs. We'll be able to help you out right away.

Contact us for more information
Our Latest
Tweets